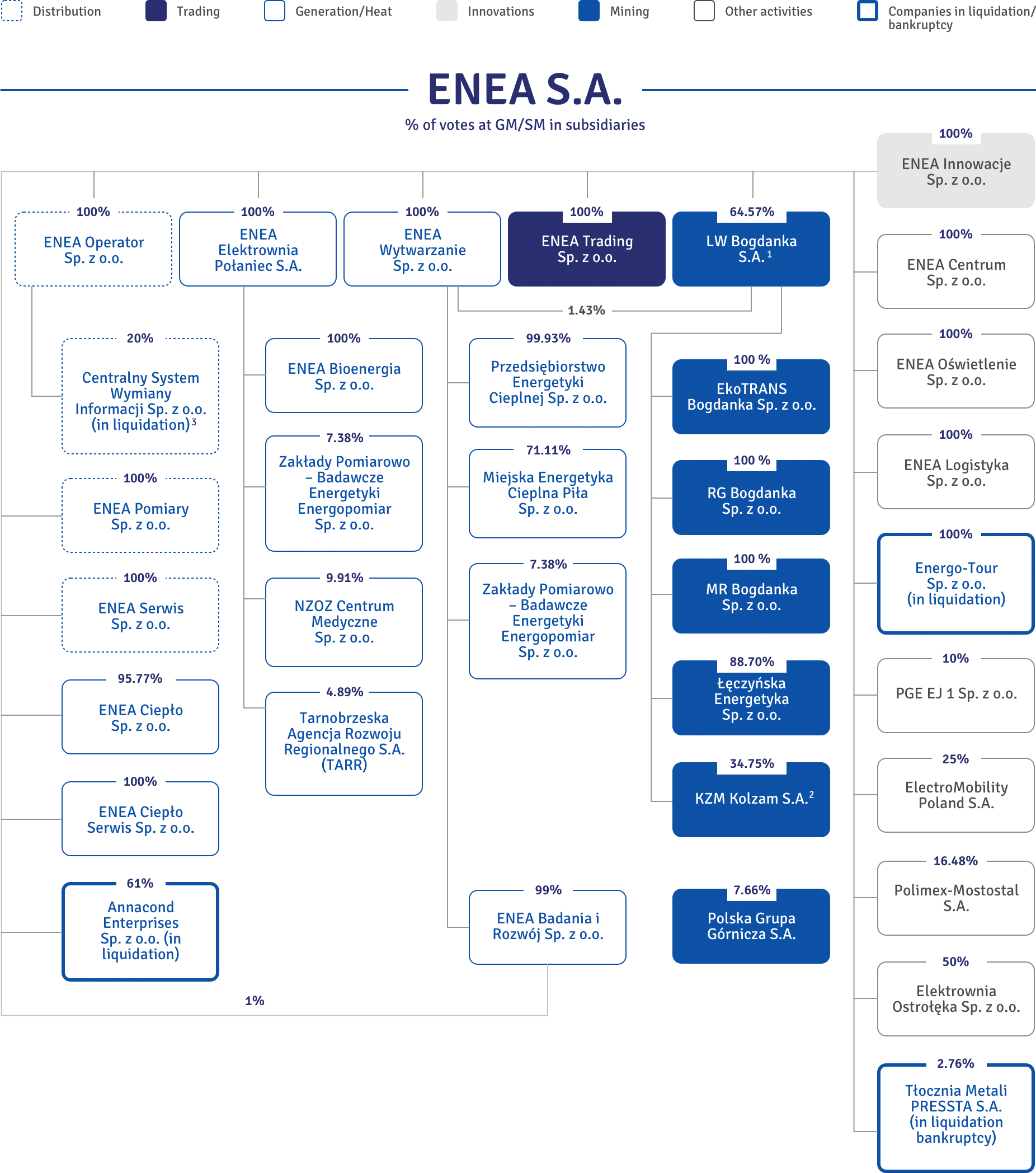 ENEA S.A. together with ENEA Wytwarzanie Sp. z o.o. holds 65.999% of the votes at the company's General Meeting.
Decision on discontinuance of bankruptcy proceedings / the company does not conduct business activity.
On 4 December 2018, the Extraordinary Shareholders Meeting of Centralny System Wymiany Informacji Sp. z o.o. adopted a resolution on putting the company in liquidation.