Our activity is based on the principles of sustainable development, according to which we make responsible decisions regarding economic efficiency, Employees, the environment and relations with the environment. We are aware that our decisions have an impact on the present, but also on the future. Today, we create everything that will remain after us, and what further generations will benefit from.
Sustainable Development Goals
Goals (SDGs) are a set of activities aimed at achieving sustainable development in three aspects: economic, social and environmental. They cover all regions of the world and provide the tools to engage governments, non-governmental organizations, business and people. There are 17 objectives of Sustainable Development and they were adopted at the United Nations summit in 2015, setting the direction of changes for 2015-2030.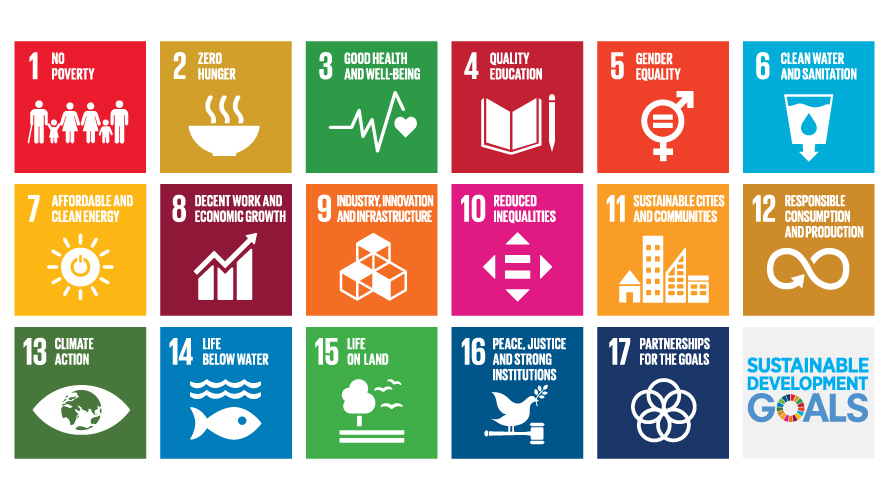 The Enea Group declares active participation in the implementation of the selected five SDGs: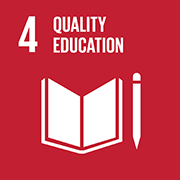 4. QUALITY EDUCATION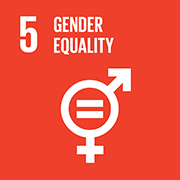 5. GENDER EQUALITY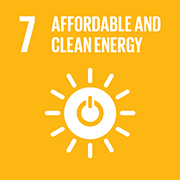 7. CLEAN AND AVAILABLE ENERGY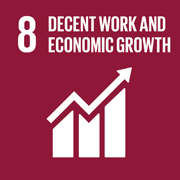 8. DECENT WORK AND ECONOMIC GROWTH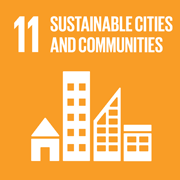 11. SUSTAINABLE CITIES AND COMMUNITIES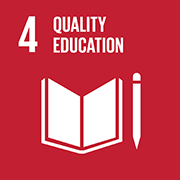 4. QUALITY EDUCATION
Goal No. 4: "Ensure high quality education for all and promote lifelong learning"
Accepted globally:
Significantly increase the number of adolescents and adults who have appropriate skills, including technical and vocational skills, needed when getting a job, finding a decent job and developing entrepreneurship.
Ensure that all learners acquire knowledge and acquire the skills needed to promote sustainable development, including education for sustainable development and sustainable lifestyles, human rights, gender equality, promotion of a culture of peace and non-violence, global citizenship and appreciation of diversity culture and the contribution of culture to sustainable development.
Activities of the Enea Group:
The patron schools project - a comprehensive program of support for sectoral education, the aim of which is to ensure the continuity of employment of Employees at production and electromotive sites, and to reduce the risk of the occurrence of the so-called generational gap in the Group. Enea Group is looking for qualified specialists, and these may be provided by schools that prepare for the profession of future energy industry;
Dual education - The Enea Group, in cooperation with the Poznań University of Technology, has been offering the most talented students of Electrical Engineering the opportunity to provide practical
training within the framework of dual studies since October 2018. Five young people learn their profession in a real working environment. For them, it is primarily an opportunity to gain appropriate professional experience, which is the most valuable resource on the Labour market;
Install yourself in Enea - the organization of internships and apprenticeships in order for young people to gain the first professional experience;
Enea Talent Academy - grant and scholarship projects support the talents of young people who want to develop their passions in three areas: science, art and sport. The organizers of the campaign are the Enea Foundation and Enea;
Enea Sport Academy - the program has been implemented for several years in cooperation with the sports club Enea Energetyk Poznań. It is aimed at promoting physical activity and supporting children and youth in their development so that they can improve their sporting talents under the supervision of professionals;
Safe Preschooler Academy - a preventive action aimed at propagating safe behaviour among children in the yard, at home and on the way to playschool. The action is carried out by the Municipal Police Headquarters in Poznań with the participation of the Fire Brigade and Enea Operator;
Energy Market Modelling - Enea Trading competition, which aims to popularize the energy market and the specificity of the energy industry in Poland, addressed to Polish university students. The competition gives the opportunity of starting an expert career and the opportunity to learn about innovative solutions implemented in the Enea Group;
Not so terrible electricity - educational lessons on energy addressed to children, implemented as part of competence volunteering;
Enea for Generations. Together about safety - action planned for seniors who play a very important role in the lives of multi-generational families by engaging in the care and upbringing of grandchildren. The aim of the program is to educate, shape consumer awareness and support fire protection in households. The organizers of the campaign are the Enea Foundation, the State Fire Brigade and the My50 + Association;
Good energy across borders - the goal of the project, organized by the Enea Foundation, is the multi-generational integration of Poles living outside the homeland borders. In connection with this initiative, the project's creators want to maintain Polish identity, encourage parents and young people to learn Polish, Polish history, culture and traditions.
More activities contributing to Goal 4 are located here: TALENTS DEVELOPMENT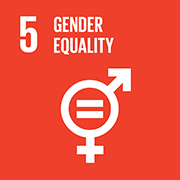 5. GENDER EQUALITY
Goal No. 5: "Achieve gender equality and strengthen the position of women and girls"
Globally accepted assumptions:
Finish discrimination in all forms against women and girls around the world.
Spread the use of technology, in particular information and communication technologies, to contribute to the empowerment of women.
Activities of the Enea Group:


Women's Power Plant - Women's Forum - a project activating the women of the Połaniec Power Plant and the inhabitants of Połaniec and the surrounding area, including cyclical meetings and workshops devoted to various topics: "Be Healthy", "Be Beautiful" and "Be Safe". The aim of the project is to raise the sense of self-worth, safety and health for women;
Mission Prevention. Together, we will defeat melanoma! - a pilot health prophylaxis program, within which the issues of cancer prevention, basic methods and principles of self-control and recognition of disturbing skin changes, methods of preventing melanoma and the principles of safe and reasonable use of the sun are discussed;
Enea for Health - a project carried out with the Enea Foundation, under which cytological research was organized, in which women from the Kozienice commune took part;
Ida June - an initiative to prevent breast cancer, addressed to women, whose aim is to educate about the need for breast examination. The project included a breast examination, which was used by 410 women and lectures on early diagnosis of cancerous changes and self-examination instructions.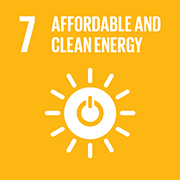 7. CLEAN AND AVAILABLE ENERGY
Goal No. 7: "Provide everyone with access to stable, sustainable and modern energy at an affordable price"
Globally accepted assumptions:
Ensure universal access to affordable, reliable and modern energy services.
Significantly increase the share of renewable energy sources in the global energy mix.
Double the growth rate of global energy efficiency.
Increase international cooperation to facilitate access to clean energy research and technologies in the field of renewable energy, energy efficiency and advanced and cleaner fossil fuel technologies, while also promote investment in energy infrastructure and clean energy technologies.
Expand infrastructure and modernize technologies that allow access to modern and sustainable energy services for all residents of developing countries, in particular least-developed countries, developing small island states and inland countries, in accordance with their development programs.
Activities of the Enea Group:
Energy Cluster - partnership with the Leszno Energy Cluster in the scope of achieving a balance between the demand and the supply of eclectic energy;
RES - development of Renewable Energy Sources;
CO2 reduction - investments allowing to limit unitary CO2 emissions;
Energy + photovoltaic - offer for the design, assembly and service of photovoltaic panels as well as the possibility of signing prosumer contracts;
Enea Smart - energy-saving products for homes and businesses;
Enea Eco - anti-smog offer for households;
Fast charging stations for vehicles - drivers of electric and hybrid cars can use three new charging stations in Szczecin. The points will facilitate the supplementation of the energy level within a range from 0% to 80% of the capacity of the 24-kilowatt hour battery in less than 30 minutes;
EnergyStore - the use of energy storage in electricity grids to improve the quality and efficiency of electricity use and the development of the product offer for Clients;
Digital pens - introduction of an intelligent pen for signing contracts, enabling the archivization of documents and reducing paper circulation;
Chat with a consultant - modern communication tools with Clients. By this means, you can quickly ask the consultant questions, check the invoice status and payment history, enter the meter status, or contact Enea in terms of other matters related to Customer service.
More activities contributing to Goal No. 7 can be found here: CLIENT AND PRODUCTS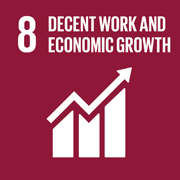 8. DECENT WORK AND ECONOMIC GROWTH
Goal No. 8: "To promote stable, balanced and inclusive economic growth, full and productive employment and decent work for all people"
Globally accepted assumptions:
Achieve a higher level of economic efficiency through diversification, technological modernization and innovation, as well as by focusing on high value added and high value sectors of the labour intensity indicator.
Promote development policies supporting production activities, thus creating decent jobs, entrepreneurship, creativity and innovation. Encourage the formalization and development of micro-sized, small and medium- sized enterprises, including access to financial services.
Protect Employee rights and promote a safe working environment for everyone, including workers, migrant workers, in particular migrant women and people with precarious employment.
Significantly reduce the percentage of young people who are unemployed or do not participate in education and training.
Activities of the Enea Group:
Conditions of employment - ensuring stable employment conditions for 16,5000 Employees;
Training - access to training, development and courses for Employees;
Employee rights - respecting the rights of Employees, freedom to associate and enter into trade unions;
Diversity - deriving benefits from diversity and not differentiating between Employees due to gender, race, nationality, disability, age, sexual identity, trade union membership, ethnic or social origin, religion or political beliefs;
Install yourself in Enea - the organization of internships and apprenticeships for young people to gain their first professional experience.
More activities contributing to the implementation of objective No. 8 can be found here: MANAGING THE POTENTIAL OF EMPLOYEES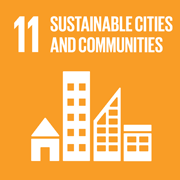 11. SUSTAINABLE CITIES AND COMMUNITIES
Goal No. 11: "Make cities and human settlements safe, stable, sustainable and inclusive"
Globally accepted assumptions:
Ensure all people have access to adequate, safe and affordable housing and basic services, as well as improving living conditions.
Ensure sustainable urbanization and participation in integrated and sustainable planning and management of human settlements in all countries.
Lower the negative indicator of the city's negative impact on the environment per capita, paying particular attention to air quality and management of municipal waste and other pollutants.
Activities of the Enea Group:
Ostrołęka C Power plant- implementation of the construction of a modern, low-emission energy block affecting Poland's energy security;
Fast charging stations for vehicles - launch of three new fast charging stations for electric and hybrid vehicles;
E-van - participation in creating an innovative, emission-free delivery vehicle.
More activities contributing to Goal No. 11 are here: IMPACT ON THE ECONOMY